When I applied the Nars Concealer, it felt lightweight and had that refreshing sensation you often get with water-based products. This sensation reminded me of the feel of the Maybelline Superstay Foundation, another product I've explored recently. It blended really well too, which is something I always appreciate.
I can definitely say that if you're into makeup that feels light and easy to work with, this concealer could be a good fit for you.
However, if you're trying to determine if this product is water-based or silicone-based, it's a good idea to check with the brand or look into the product's ingredients to get a clearer picture which is why we'll explore further.
This particular product is not strictly water-based. While it does contain water (aqua) as one of its ingredients, it also contains a mix of silicones, emollients, and other ingredients that contribute to its texture and performance.
Composition of Nars Concealer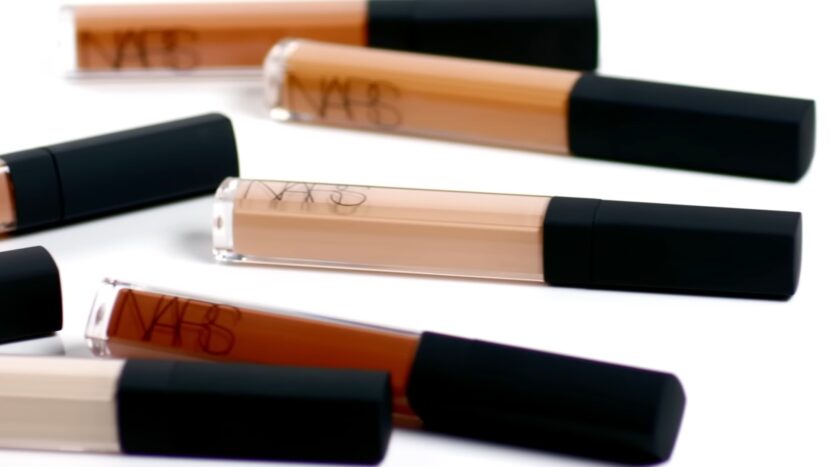 Nars concealer, like many other makeup products, is a blend of various ingredients that work together to provide the desired effect on the skin. The composition of a product can greatly influence its performance, longevity, and interaction with other products.
Water-Based vs. Silicone-Based
The debate between water-based and silicone-based makeup products has been ongoing for years. While water-based products are known for their lightweight feel and natural finish, silicone-based products are renowned for their smooth application and long wear.
So, where does Nars concealer fit in? According to discussions on makeup forums, the first ingredient in Nars radiant creamy concealer is water. This suggests that it is primarily water-based. However, it also contains dimethicone, a type of silicone, as its second ingredient.
This means that while it starts with a water base, it also has a significant amount of silicones.
Benefits of Water-Based Concealers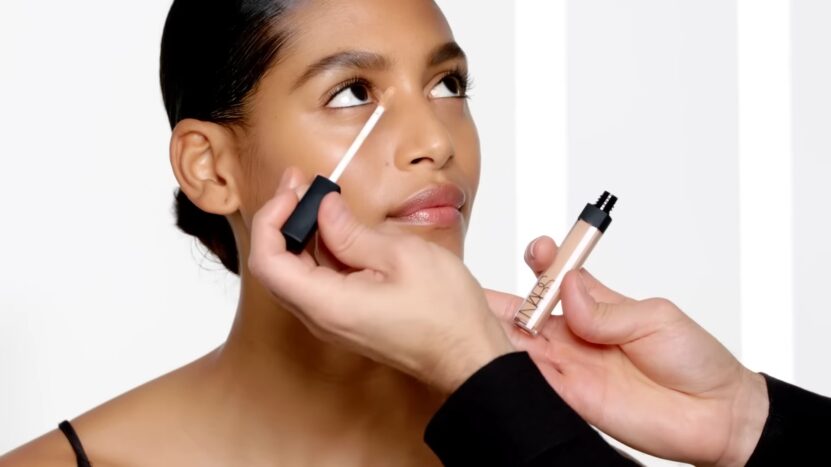 Water-based concealers are favored by many for various reasons. Their formulation is designed to provide a natural finish, making them ideal for everyday wear. They are also less likely to clog pores, making them suitable for those with sensitive or acne-prone skin.
Hydration and Breathability
One of the primary benefits of water-based concealers is their hydrating properties. Since water is a major component, these concealers can provide a boost of moisture to the skin. This is especially beneficial for those with dry skin, as it prevents the makeup from settling into fine lines and looking cakey.
Moreover, water-based concealers allow the skin to breathe. Unlike heavy, silicone-based products that can create a barrier on the skin, water-based formulas are lightweight and don't trap oils and impurities.
This reduces the risk of breakouts and ensures a fresh, dewy finish throughout the day.
Benefits of Silicone-Based Concealers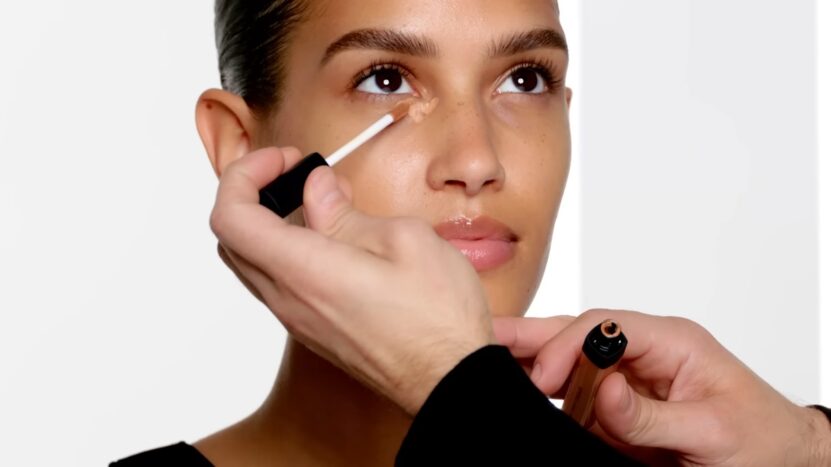 Silicone-based concealers have their own set of advantages that make them a favorite among many makeup enthusiasts. Their unique formulation ensures a flawless finish, making them ideal for special occasions and events.
Smooth Application and Longevity
Silicone-based concealers are known for their smooth application. The silicones in the formula act as a filler, blurring out pores and fine lines, giving the skin a photoshopped finish. This results in a seamless blend, ensuring that the concealer doesn't settle into creases or accentuate imperfections.
Moreover, silicones are known for their long-wearing properties. They create a barrier on the skin, ensuring that the product stays in place for extended periods. This makes silicone-based concealers a go-to choice for events where you need your makeup to last all day without frequent touch-ups.
How to Choose the Right Concealer for Your Skin Type?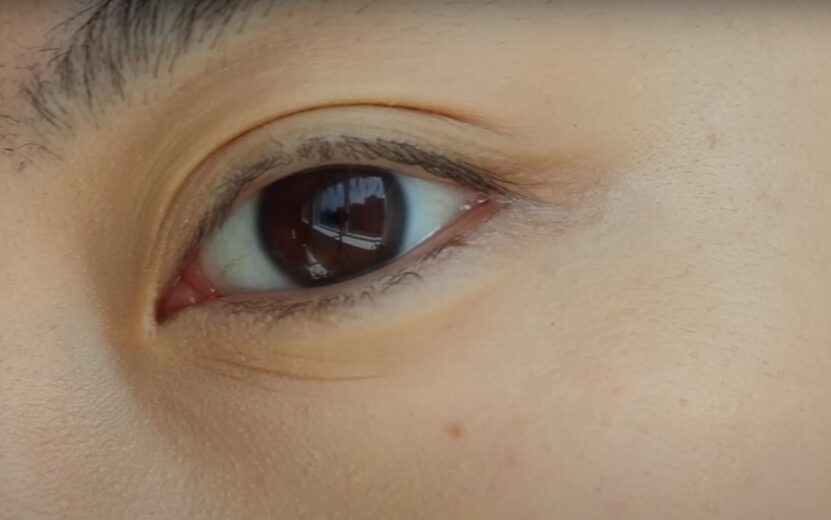 With the plethora of options available in the market, choosing the right concealer can be a daunting task. However, understanding your skin type and the formulation of the product can make the decision-making process easier.
| Skin Type | Key Points | Concealer Type Recommendation |
| --- | --- | --- |
| Normal | – Most formulas work. – Neither too matte nor too dewy. | Both water-based and silicone-based can work. Choose based on desired finish and longevity. |
| Oily | – Oil-free and long-wear. – Matte finish. – Non-comedogenic. | Water-based is generally better for less shine. Some oil-free silicone-based formulas can also be suitable. |
| Dry | – Hydrating/moisturizing. – Avoid matte or long-wear. – Luminous/dewy finish. | Silicone-based for smoother application and hydration. |
| Combination | – Different formulas for different areas. – Matte for oily areas, hydrating for dry areas. | Water-based for oily areas. Silicone-based for drier parts. |
| Mature | – Hydrating or anti-aging. – Avoid thick/heavy formulas. – Radiant finish. | Silicone-based for a radiant and smooth finish. |
| Sensitive | – Minimal ingredients. – Hypoallergenic. – Avoid fragrances and irritants. | Water-based might be less irritating. Check ingredients. Some silicone-based formulated for sensitive skin can be suitable. |
Tips for Flawless Concealer Application
Applying concealer might seem straightforward, but a few tips and tricks can elevate your makeup game, ensuring a flawless finish.
The Importance of Primer
Before applying concealer, it's essential to prep the skin with a good primer. A primer creates a smooth canvas, ensuring that the concealer glides on effortlessly. For silicone-based concealers, opt for a silicone-based primer to ensure compatibility and longevity.
For water-based concealers, a water-based primer would be ideal.
Addressing Common Concealer Issues
Even with the best products and techniques, sometimes things don't go as planned. Here's how to address some common concealer issues.
Creasing and Caking
One of the most common issues with concealers is creasing, especially under the eyes. To prevent this, ensure your under-eye area is well moisturized. Apply the concealer in thin layers, building up coverage as needed.
Avoid applying too much product. Once applied, set with a setting powder immediately to prevent the product from settling into fine lines. If caking is an issue, it might be due to the mixing of water-based and silicone-based products.
Ensure compatibility between your products to achieve a seamless finish.
FAQs:
Are water-based concealers transfer-resistant?
They might have varying degrees of transfer resistance; using a setting spray can help enhance their longevity.
Do these provide good coverage?
Yes, they can offer good coverage, though coverage levels may vary depending on the specific product.
Are these long-lasting?
These concealers may have varying degrees of longevity; some long-lasting formulas are available, but a primer or setting powder could enhance their staying power.
Can I use a water-based concealer with a silicone-based foundation?
While it's possible to layer different formulas, it's generally advised to use products with similar bases to ensure compatibility and a seamless finish.
Is NARS Soft Matte Complete Concealer water-based?
This product has a water-based formula, contributing to its lightweight feel and smooth application.
The Bottom Line
In conclusion, NARS Concealer is indeed water-based, which contributes to its lightweight texture, smooth blendability, and suitability for a variety of skin types.
The water-based formula allows for effective coverage of imperfections while minimizing the likelihood of clogged pores, making it a versatile choice for different makeup looks and skin concerns.
As always, it's essential to consider your specific skin needs and preferences when choosing any cosmetic product, Whether you're aiming for a natural look or a more polished finish, NARS concealers offer a reliable option for achieving a flawless complexion.